2+3=5: let me tell you how east asians (including... →
hnknta: let me tell you how east asians (including filipinos but excluding those indigenous to the land) piss me off. for so many of them, pretending to be black+hoodraised is a serious ass hobby. and nobody wanna talk about it but i'm gonna say it ok. that shit pisses me off. and it pisses me off even…
3 tags
(inter)community accountability: addressing...
i'm really tired of dark-skinned folx and light-skinned, self-identified folx of color participate in anti-black racism without any accountability.  like, literally, tired.  exhausted.  not to say that witnessing anti-black racism is in any way shape or form comparable to experiencing anti-black racism, but i am, still, at the end of the day, after everything else going on, am recognizing...
1 tag
4 tags
the blood that is (& has always been) in my mouth
for a few weeks, i was having very visceral cravings for meat - specifically salmon.  i was having dreams about eating salmon and swimming in rivers.  this hasn't happened to me in years.  especially this intensely.  as someone who lives a diet of đồ ăn chay, i initially disregarded these feelings and dreams. as someone that is committed to daily rituals of cleansing, spirituality and...
1 tag
5 tags
Sober Spaces and Accessibility in the Queer...
fabianromero: I am a queer Chican@ Immigrant and a chronically ill person with able bodied privilege.  Being sober means that I rarely ever go out to clubs or events unless I can drag along a sober friend. I have gone out before without that support and I end up feeling overwhelmed and panicky. I need at least a friend with me that will agree to not drink or use substances while we spend time...
Of Brown Elephants and Pink Mangoes: Long Distance... →
elephantsandmangoes: Everyone asks me about my "long distance relationship." You see, my husband (and my partner for 8 years) lives in Texas. I, however, live in New York. I used to live in Texas, but had to move for graduate studies. We are both immigrants and have applied for green cards (he was lucky enough to…
4 tags
3 tags
monday morning musings: the "end" of the first...
after about two years, a research position with the uc davis department of sociology is coming to a close.  it was not only also a personal, first glance into academic processes of publishing, but the most emotionally stimulating "werk" i have had the blessing to collaborate with. as a transnational qualitative research project, my "amerikan-ness" was thrown at my face as...
"Attraction is not just about a feeling. It's a heavily mediated experience and..."
– Samhita Mukhopadhyay (via wretchedoftheearth) CHUUURCH!!! (via blackfoxx)
1 tag
Le1f live 2013 at SXSW Austin →
Academic Tyra: Make Smith Possible for Transwomen! →
academictyra: Our alma mater is being incredibly douchey. Smith has rejected Calliope Wong, apparently due to some inconsistencies with gender on her federal documents. This is also a much bigger issue—Smith admins and people in power have all kinds of anxiety about people who are not ciswomen. To those…
White women's burden →
counterstorytelling: Take up the white woman's burden Screech "oppression" from your neocolonial soapbox All the world's women are yours to save From their own people. Fly in on the back of a drone Or maybe the white horse of military intervention, Smiling benevolently, Offering your "sisterhood" with one hand As you hold the white man's hand with the other. Reduce them to the "veil" ...
1 tag
a few days after i received cal's MSW acceptance...
i "came out" on several levels in my personal statement for berkeley's MSW - as a skeptic of academia and institutions, a trans* fabulous survivor, a persn deeply committed to vietnamese diaspora justice, a persn that has been arrested, institutionalized, a diagnosed persn … although i am preparing (& admittedly committing) myself to be the incoming "trouble...
Leaving the room after bombing a job interview
academictyra:
1 tag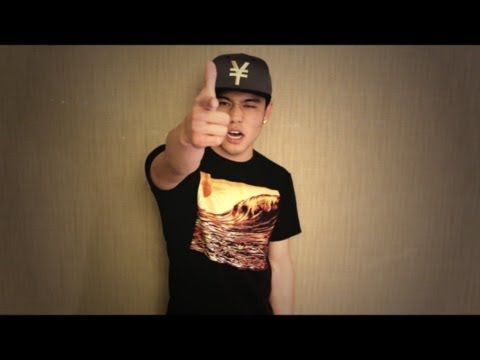 Watch
strugglingtobeheard: theblacksophisticate: Yes, ma'am!!! WERK lil' girl!!!!  Wow she's killing it young, careful gurl!
Y'ALL: cuz i'm annoyed cuz we can do better →
tranqualizer: for white anti-racists: it doesn't make you a better anti-racist by rewording and rephrasing wisdom shared by POC based on the experiences we pull from our lives. and it's rather annoying to see how often white ~conscious~ folks read text and writings from POC to broadcast them independently,…
1 tag
1 tag
reclaiming masculinity
this is a piece i scribbled for the upcoming uc davis genitaliaf(f)air: http://www.facebook.com/events/350444111728816/ i don't know if i'll be able to perform it, so i thought i'd share it.     this one is for all the lovely sissies, brownbois, femme sharks, queers, daddies - you know, all the QT's. genitalia affair. genitalia fair. genitalia … fair? let me...
POC ZINE PROJECT: Meet POC Zine Project tour... →
poczineproject: Mimi Thi Nguyen is Associate Professor of Gender and Women's Studies and Asian American Studies at the University of Illinois, Urbana-Champaign. Her first book, called The Gift of Freedom: War, Debt, and Other Refugee Passages, focuses on the promise of "giving" freedom…
3 tags
tường trắng / white walls
mỗi tường trắng đau mình. each white wall hurts. watch me, pace up and down the psychiatric hallway, adorned with white doors - no windows. mỗi tường trắng làm tôi im lặng. each white wall silences me. watch me, nail up the door that chokes me behind its white face. mỗi tường trắng giấu mình. each white wall hides me. watch me, trip over the structures you set up as...
1 tag
Creative Empathy and Shameless Self-Love: ED Harm... →
thecenteredself: Harm Reduction for B/P Eating Disorders. I was discussing some ways to decrease the risks involved with binging and purging. These are not suggestions on how to 'improve' your eating disorder, merely how to manage it in the safest way possible while maintaining a healthy, compassionate…
5 tags
trans* organizing in Vietnam
finally getting connected with the trans* community in Vietnam. so exciting. i'm emotionally preparing myself to do transnational activism … whatever that means.  i am being asked to provide bilingual trans* "education" to trans* people in Vietnam. my hesitancy, though, is that these trans* people are being identified by the LGBT-related NGO's that have recently begun...
1 tag
Y'ALL: I'm Non-Indigenous, How Can I Participate... →
idlenomore: Here's a quick recap of a response we've offered to other people asking…please message us if there's anything you'd like to see added. Q. Is it appropriate for me to attend Idle No More events even though I'm non-Indigenous? Here's a link to a previous, similar question…
reallifedocumentarian: shhimsleeping: some of my favorite #IfSantaWasAsian tweets oh yes let's not forget Yup… Even on crimmis they stay with this racist anti-Asian fuckery… D:<
1 tag
1 tag